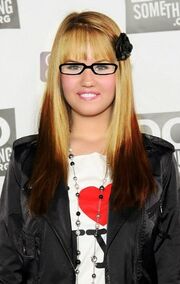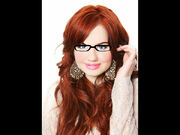 Penelope is a creepy looking bitch who likes to steal boyfriends from the girl at Hollywood arts. Some say she is as talentless as Trina. She cant sing nor dance and many believed she got into Hollywood Arts due to her Dad's money.
Debby Ryan - Deck The Halls (Lyrics Video) HD

Episode AppearancesEdit
Moving In
Christmas Spirit
The Deal
RollerCoaster
Jade Gets Revenge
Taking The Lead
Debut
Far Out
Drivers Test
Talent SHow
Hello My Name Is...
I Heart You
The Break Up
Big Time Tori (Part 1)
Big Time Tori (Part 2)
Beck & Jade
Times Up
Pretty In Purple